Photo Page 3
Oklahoma Holiday July 28 2018
I met some pretty neat people there.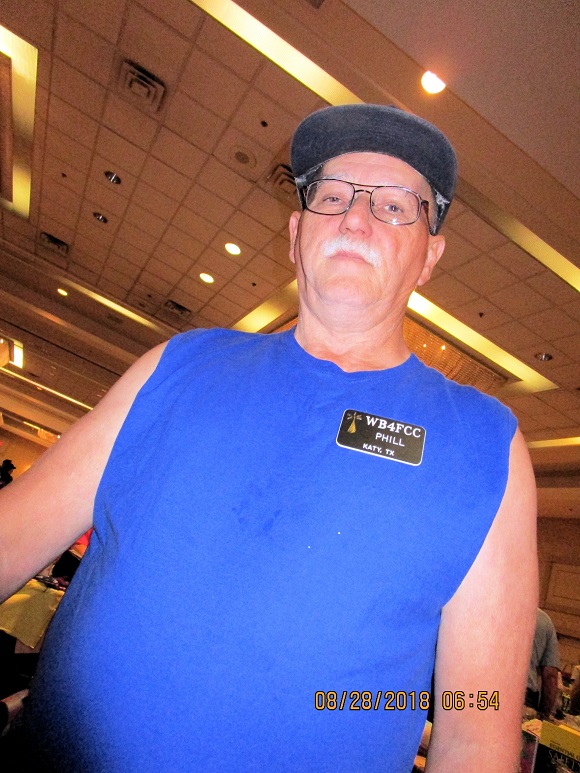 And this is one of them.
Exra Class ham of 25+ years in the hobby.
20 year U.S. Navy Submarine Vet (RMC/SS).
Hobbies are kind of easy to guess.
Trustee for N5HW and W5II (Lant Fleet Amateur radio Club)
currently. email: wb4fcc@yahoo.com
This is one of my favorite images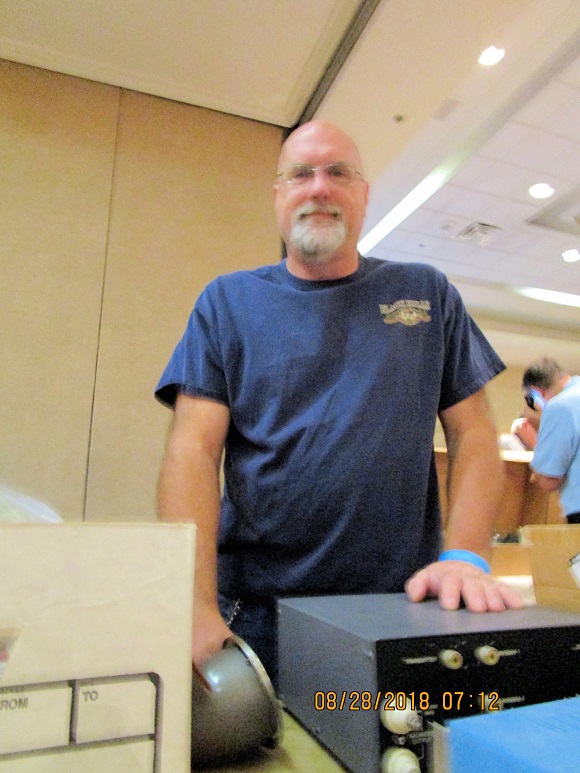 This is my good friend Hal. I took this picture on his birthday. I think he likes to be in pictures.
Here is another one I had a great conversation with.
KI5RF Ron Breakenridge Moore, OK is the lead Ham P.O.C. at the Batfish,
And he was telling me all the upcomming activties with both the Batfish,
and the Battleship Oklahoma.
And this is the third guy I chatted with long term.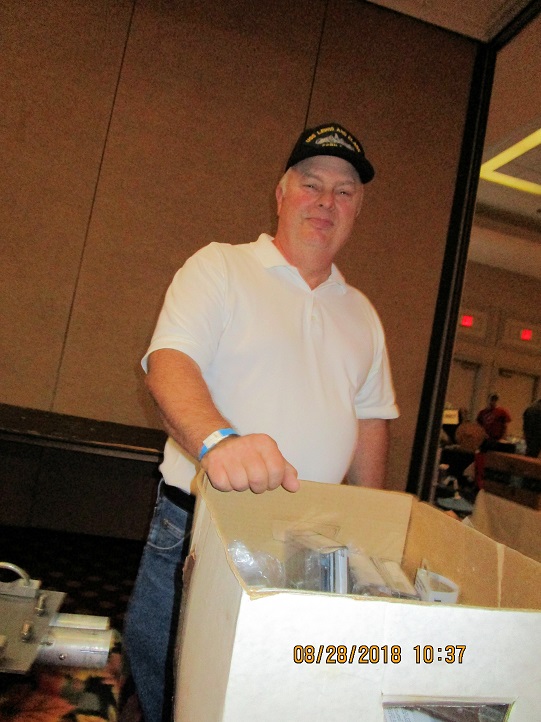 Here's another submariner. I misplaced the notes on him TBD